BowFlex SelectTech 1090 Dumbbells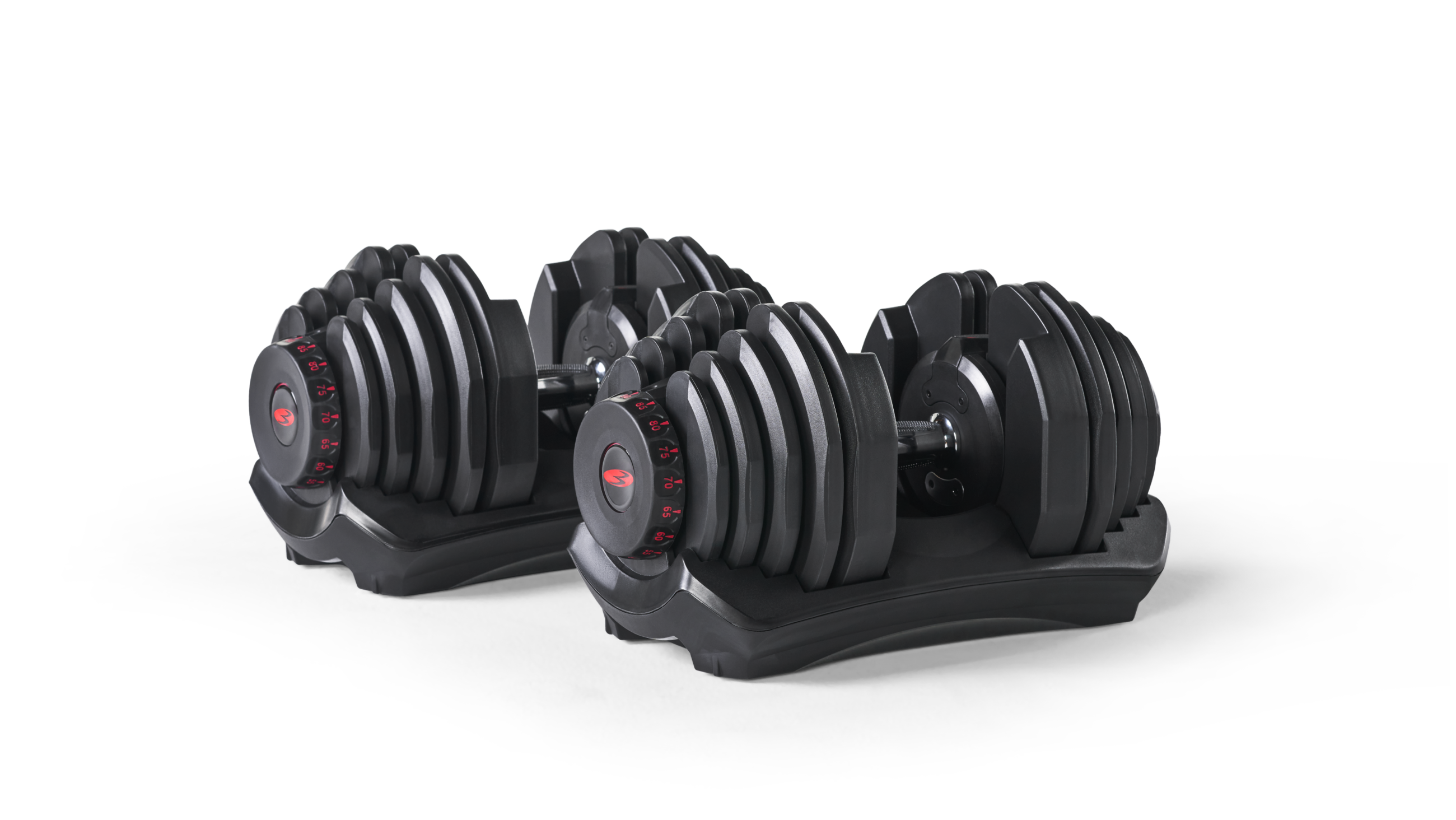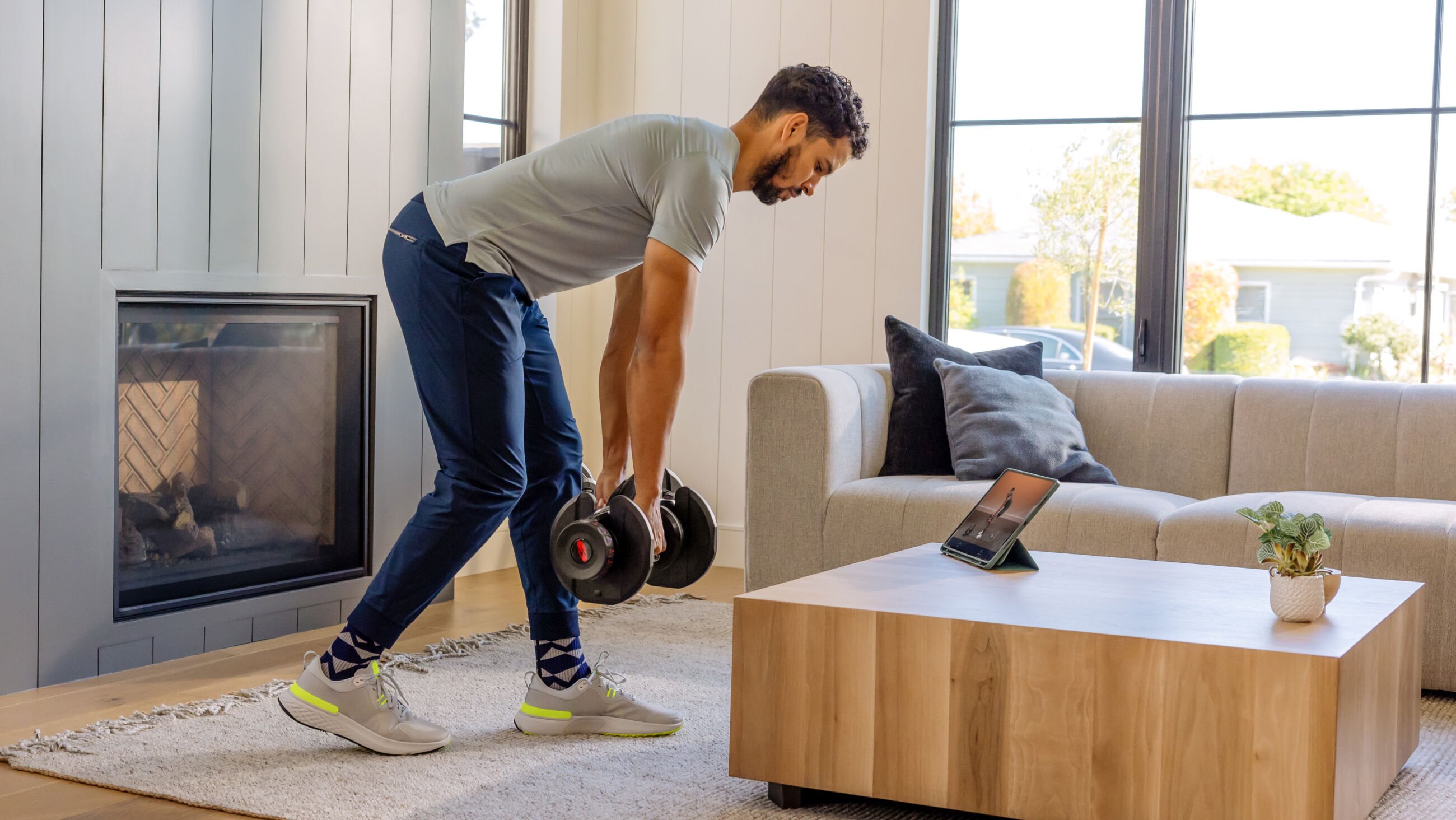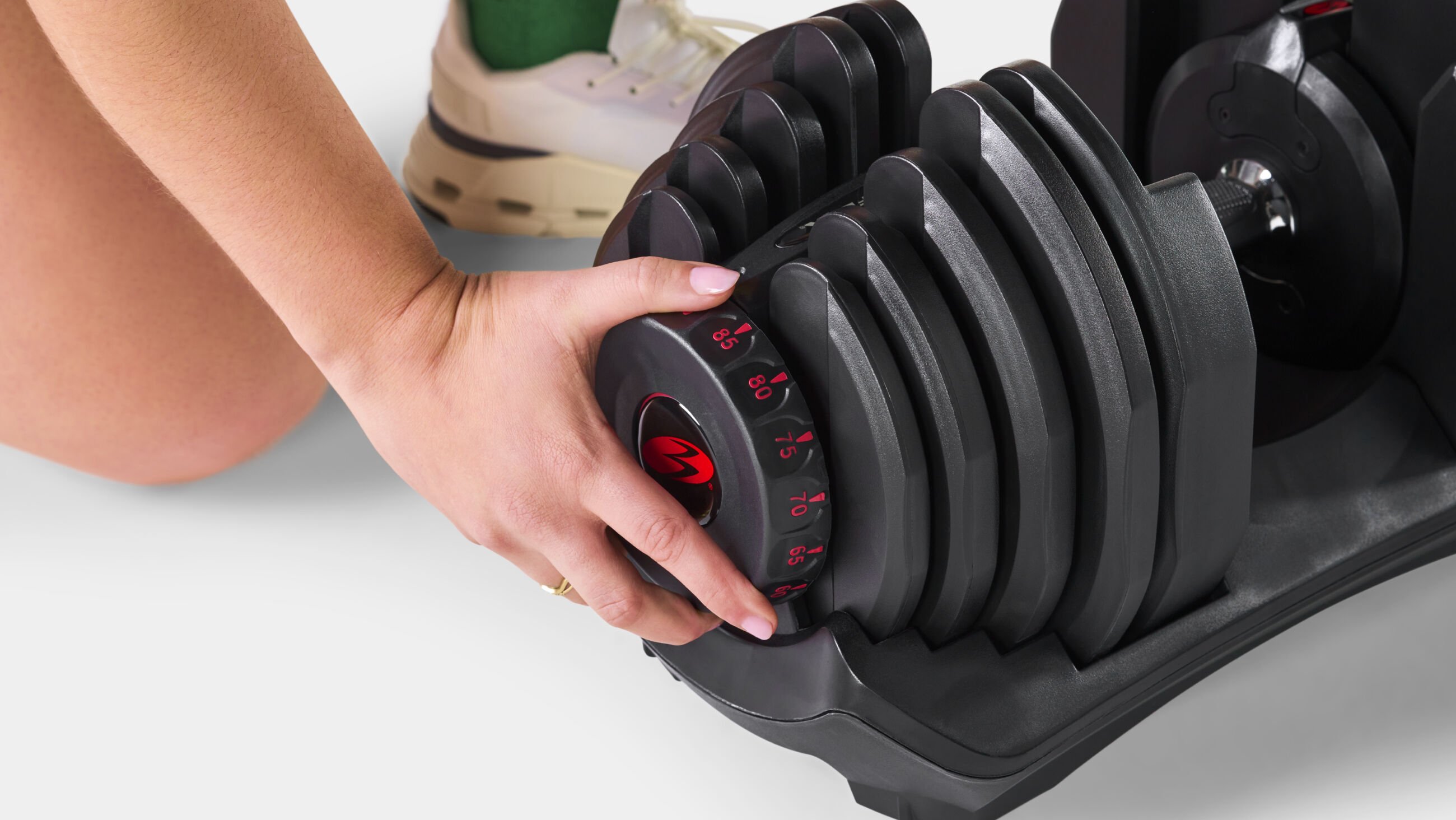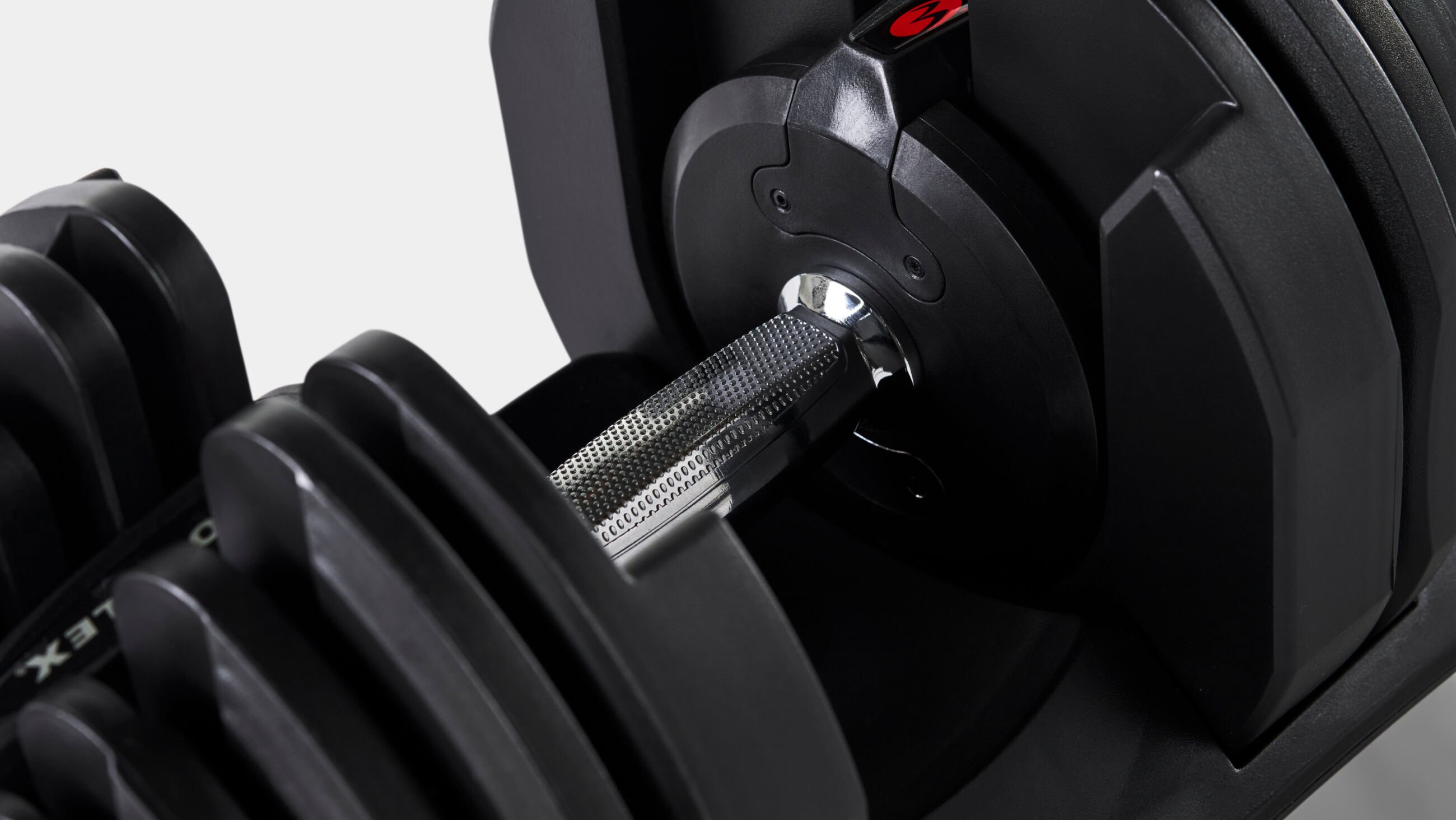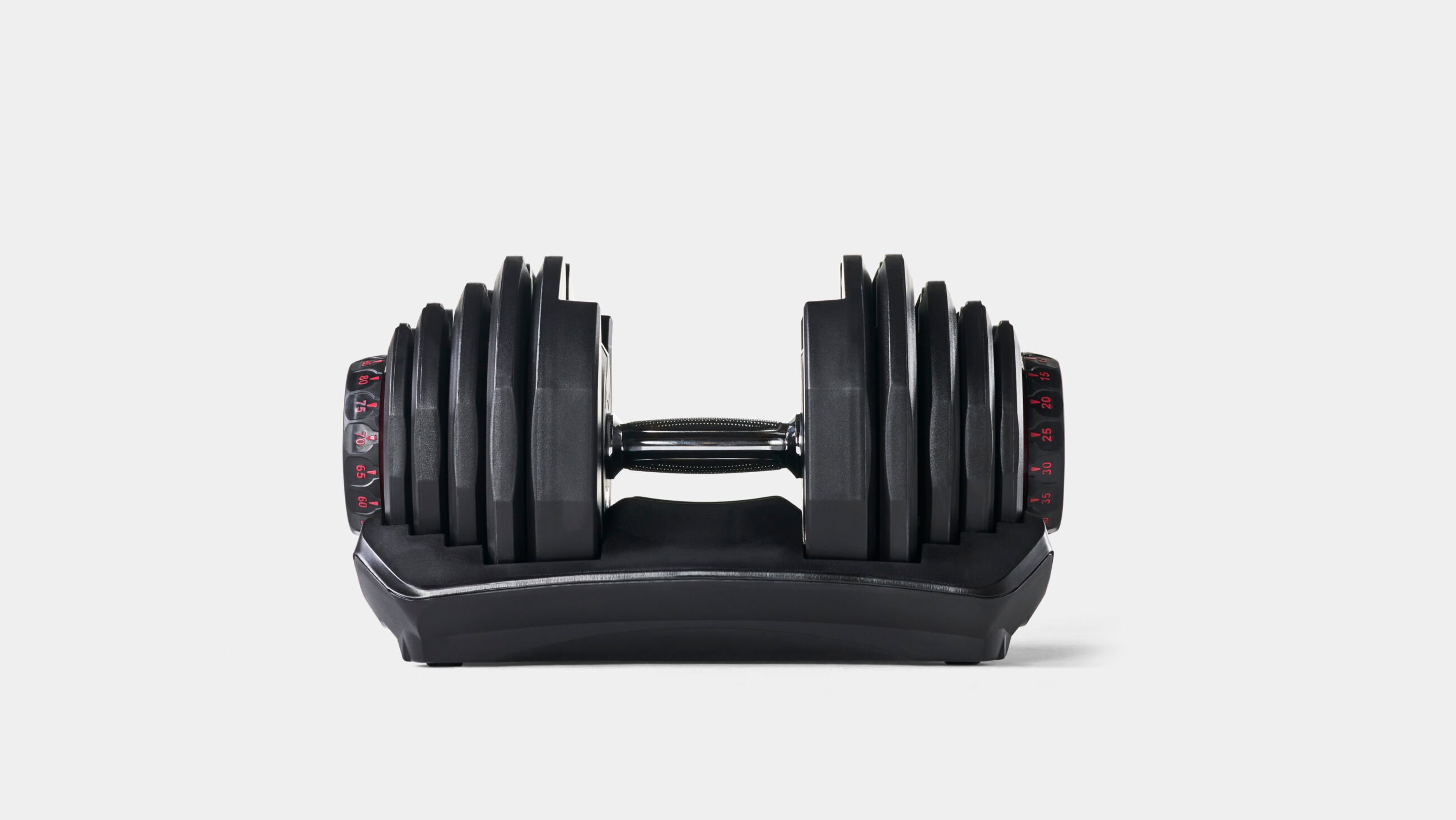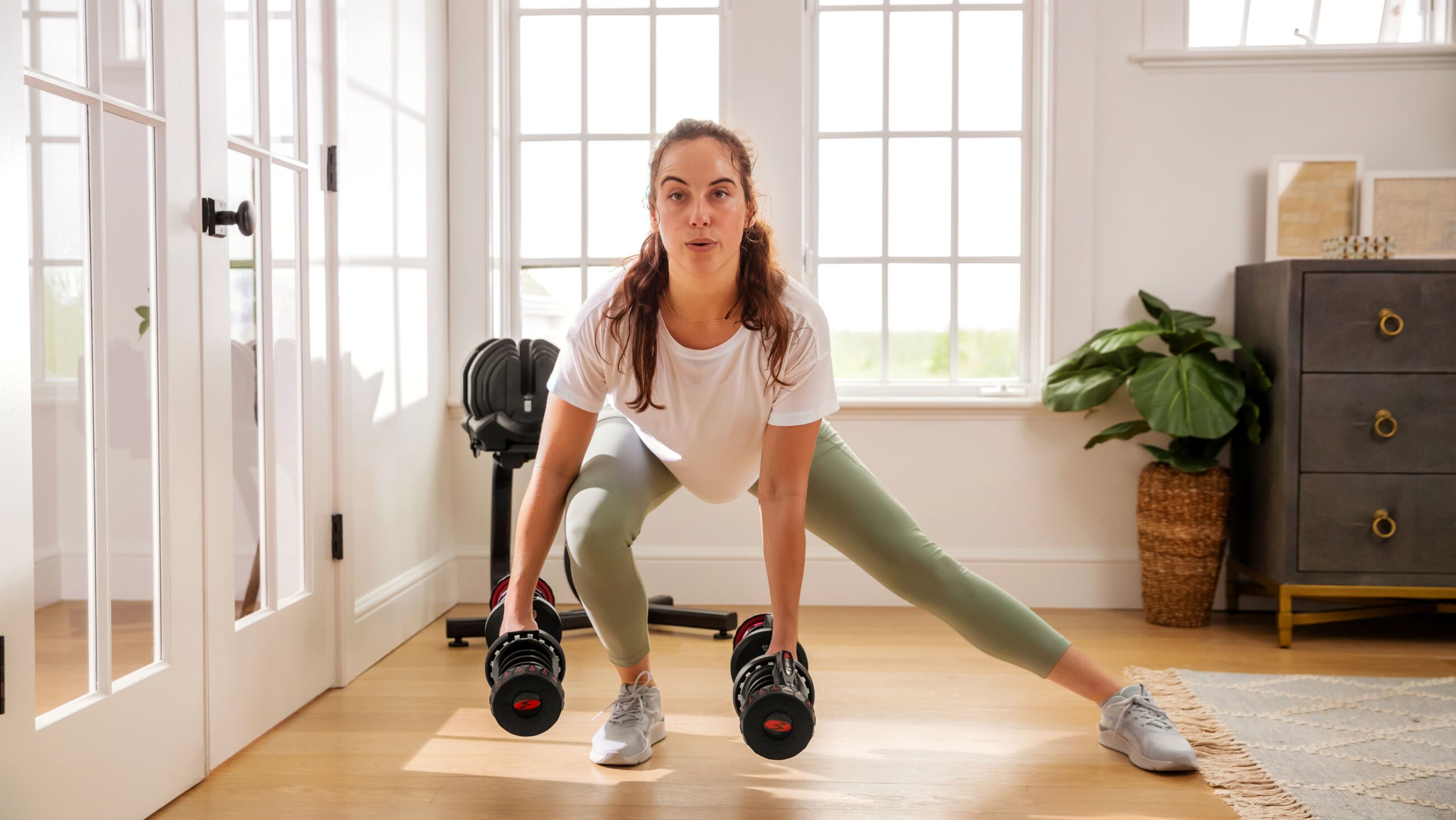 Product Actions
Expected to ship within 2 weeks.
Product Overview
10 to 90 lbs per adjustable dumbbell
Sold as a pair
Replaces 17 sets of weights
Weight selection dial
JRNY app with Motion Tracking2
It gets better. Also included:
Product Features
Light up your workout.
Ready for your next reps.
Selection dials easily take you from one exercise to the next.
Your next goal—under control.
10 to 90 lbs per adjustable dumbbell.3
Always close at hand.
Storage trays keep your weights organized and off the floor. (Stand sold separately)
Specs & Warranty
Specs
Dimensions (Per Dumbbell)
17.5" L x 9.5" W x 10" H
(44.4 x 24.2 x 25.3 cm)
17 Weight Settings (Per Dumbbell)
10, 15, 20, 25, 30, 35, 40, 45, 50, 55, 60, 65, 70, 75, 80, 85, and 90 lbs3
(4, 7, 9, 11, 13, 16, 18, 21, 23, 25, 27, 30, 32, 34, 36, 39, 41 kg)
Material
Steel, Nylon, ABS, Thermoplastic Rubber
Warranty
JRNY adaptive fitness membership
Get feedback on your form.
The JRNY app with Motion Tracking provides real-time feedback from your phone or tablet.4
Lose count, it's OK.
Motion Tracking keeps track of your reps for you.4
Refresh your memory.
JRNY remembers how much weight you lifted today so it can make informed recommendations tomorrow.
Mix in some whole-body movement.
Yoga, Pilates and strength training give you options when you want a change of pace.
Add some rhythm to your reps.
Curated JRNY Radio stations let you workout to your favorite tunes.
---
1 This offer's availability is subject to change without notice. At end of free trial, JRNY membership automatically renews at current membership rates until canceled.
2 JRNY app for phone or tablet required to access Motion Tracking workouts.
3 Please be advised that due to tolerances in the manufacturing process, individual weight plates may vary slightly from their stated weight values.
4 Membership required for full JRNY experience. Motion Tracking is currently only available on iOS and Android phones and tablets.